Leithlate17 is an annual four-day pop up festival celebrating the visual arts, theatre, poetry, live music and film.
The festival is organised by LeithLate, a visual arts organisation based in Leith who deliver various public art projects such as The Shutter Project, The Mural Project, and, of course, the annual LeithLate17 festival.
The pop up festival spans a range of unusual and quirky spaces across Leith in Edinburgh; from a former Police Box and charity shops to hidden underground vaults, and even a local launderette.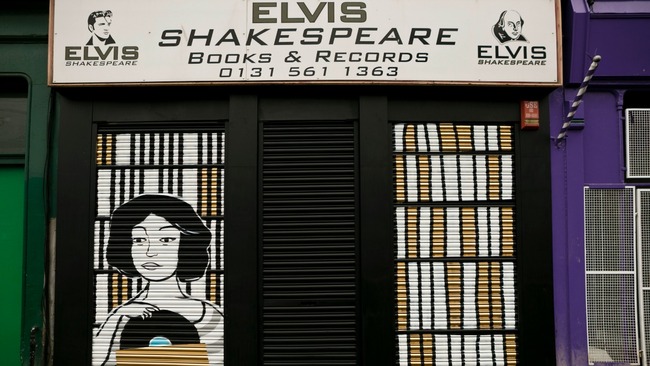 LeithLate17 comprises of a massive art crawl of 25+ spaces, showcasing a wide range of artists and exhibitions. Also expect a community cinema, public poetry trails, an immersive dance project, day parties, and not forgetting the infamous, after parties that wrap up each day – hosted by the likes of Lost Map Records and Club Tropicana, including performances from Savage Mansion, Kid Canaveral, Davie Miller (FiniTribe).
Festival spotlight
LeithLate17 brings back tours of the incredible Mural Project, which sees standout artists rejuvenating deserving parts of Leith with inspiring murals.
The Mural Project is an exciting and ongoing Leith Late public art initiative, which operates throughout the year.
LeithLate17 runs from 15-18 June 2017
Daytime events are free to attend (tickets issued are simply to control numbers). However, late evening events on Thursday, Friday and Saturday do come with a modest charge.
Events and tickets:
Thursday 15 June 2017
LeithLate17 Afterparty with Lost Map - http://bit.ly/2pZdVXY
Friday 16 June 2017
Gentrification discussion (FREE) - http://bit.ly/2rSv1JT
In The Ink Dark - http://bit.ly/2rhvSWx
Saturday 17 June 2017
Tape looping workshop with Yann Seznec - http://bit.ly/2sagBHN
Club Tropicana - http://bit.ly/2qvyhfD
Sunday 18 June 2017
Mural Tours (FREE) - http://bit.ly/2r8uWV6
Public poetry trail (FREE) - http://bit.ly/2sa9C1C